Sub-Saharan Africa is the slowest of the world's regions in achieving improved sanitation: only 31 percent of residents had access to improved sanitation in 2006.
Source
Economic losses due to the lack of water and sanitation in Africa as a result of the mortality and morbidity impacts is estimated at $28.4 billion or about 5% of GDP.
Source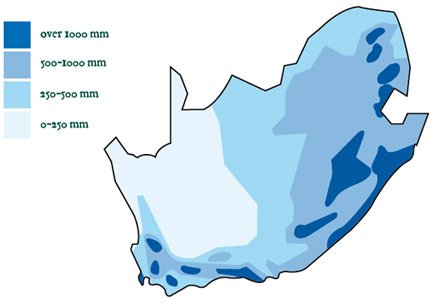 Nitrate* is the most common chemical contaminant in the world's groundwater aquifers. (Spalding and Exner, 1993) And mean nitrate levels have risen by an estimated 36% in global waterways since 1990 with the most dramatic increases seen in the Eastern Mediterranean and Africa, where nitrate contamination has more than doubled.
Source
According to various surveys in India and Africa, 20-50% of wells contain nitrate1 levels greater than 50mg/1 and in some cases as high as several hundred milligrams per liter.
Source
In African children under the age of five, 85% of all diseases contracted are caused by a lack of clean drinking water.
Source
Of all the people in the world still relying on surface water instead of groundwater, two-thirds of these 159 million people live in Africa.
Source
There are 319 million people living in Africa who don't have regular access to sustainable clean drinking water.
Source