We have heard about recycling of cans, glass bottles, newspapers, plastics and what not. But did you know that we can recycle water as well?

In fact, water recycling is the recent buzzword. It is a part of going green and being eco-friendly. It means that you reuse treated wastewater for productive activities such as agriculture, irrigation, industrial processes, toilet flushing and much more.  
Water recycling is important because it conserves the already scarce water and also saves money. It is already being practiced by the governments and industries. The onus is now on us – the ordinary citizens of the world. With water recycling, the amount of wastewater creates is reduced and so is water pollution. Upon recycling, the reclaimed water can be used for drinking, washing and what not. 
Read : Benefits of water conservation
This recycling is the need of the hour. It is more economical than treating an entire ocean of polluted waters. Also, using recycled water is safe for irrigation purposes and well as for consumption. Till date, no documented cases of health problems due to contact with recycled water that has been treated to standards, criteria, and regulations have been reported.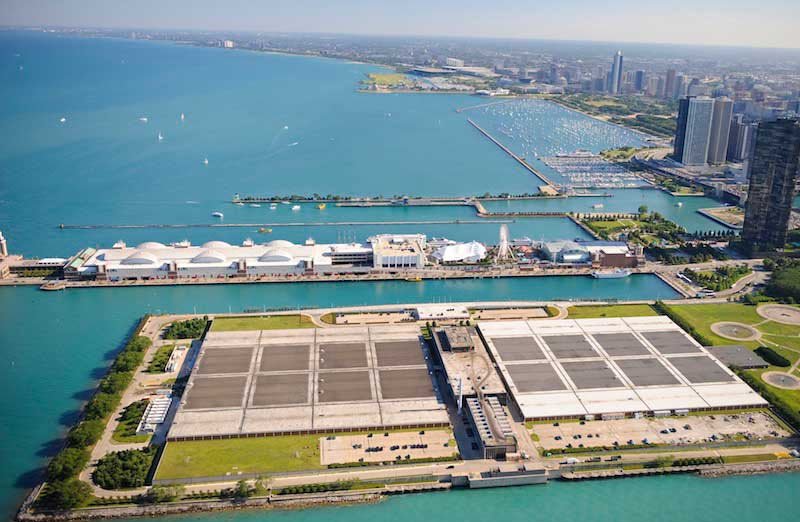 Some amazing facts about water recycling
1. The Orange County Water District (currently serving 2.4 million people across California, plans to boost recycled water production from 70 million gallons to 100 million gallons a day in 2020. It has reused wastewater for drinking since 2008 through treatment that includes sending water through ground basins."
2. Recycled water costs half of desalinating ocean water.
3. Out of thirty-two billion gallons of municipal wastewater produced the United Statesof America, less than 10 percent is intentionally reused.
4. A report by the University of Arizona's Water Resources Research Center states that between 60 and 65 percent of the wastewater which an average household generates has the potential to be reused.
5. Approximately 32 billion gallons of wastewater are discharged across the world every day. Out of these,12 billion gallons are discharged straight into the oceans and other surface waters.
6. In 2010, California set a benchmark when it recycled approximately 650,000 acre-feet of water per year. The state also announced that it would continue to increase the volume of recycled water to least 1 million ac-ft/yr 2020 and 2 million ac-ft/yr by 2030.
Read : Water pollution in USA
7. Singapore's wastewater recycling plant goes over the top when it comes to technology. As a result, the recycled water produced is so clean that it can be used for the electronics industry and be bottled as drinking water.
8. 95% of water coming into our home goes down the drain every day.
9. Florida is a superhero when it comes to water reuse. The state used approximately 719 million gallons of recycled water for beneficial purposes per day in 2013.
9. Israel makes it a point to recycle 80 percent of its sewage and uses it for irrigation purposes.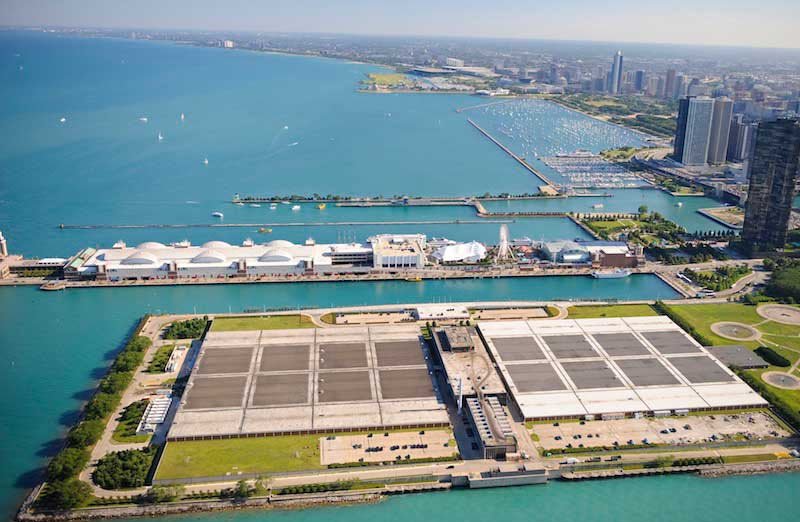 How can you recycle water?
1. Use it to irrigate your land
Almost 90% of crops need water to grow. Why use unused water for it when wastewater can come to the rescue.  You can use it for watering landscape gardens and lawns. You can also use it to irrigate your kitchen gardens. 
However, you must take care that the wastewater you use for irrigation purposes is not contaminated by chemicals otherwise it will seep into the soil and contaminate your groundwater reservoirs. This way, the pollutant will make its way into the food chain and affect everything from the plants you grow to the animals who consume them and even you.
2. Redirect the grey water
Grey water refers to wastewater other than the one which contains faeces and sewage. So basically it is any non-toilet wastewater from your home  such as showers, basins and taps. Because this wastewater does not come in contact with faeces, you can divert it from the drainage sinks and washing machines then straight into a grey water collection system.
When this system is installed, you can use the grey water outdoors for cleaning your balcony, driveway, watering grass, or even washing the car and doormats.
"When you put the whole picture together, recycling is the right thing to do."
3. Recycling dirty aquarium water
If you are a proud owner of an aquarium, you must be changing the aquarium water everyday to get rid of wastes dissolved in water and provide your fish a clean and healthy environment, right? Now here's the deal – while you are changing the water, do not discard it off. Use it for agricultural reuse like watering potted plants, vegetable nurseries or lawn gardens.
This water is beneficial for the plants because it contains nitrogen, phosphorous, potassium and ammonium which act as a natural fertilizer.
This method of recycling is perhaps the easiest. All you have to do is plug the drain during the bath and collect it with the help of a bucket or however is convenient for you. You can use this water for watering outdoor flowers and lawns.
Do you utilize the rain that pours? Or do you just let it pass? Collecting rain water is an essential part of water reuse. The only creative part about this is installing a storage system where the rainwater generally drains off. Once it has been collected, you can use the water to irrigate your kitchen garden or plants, for laundry and you may even purify it for consumption as rain water is considerably clean and safe compared to other types of used water such as grey water.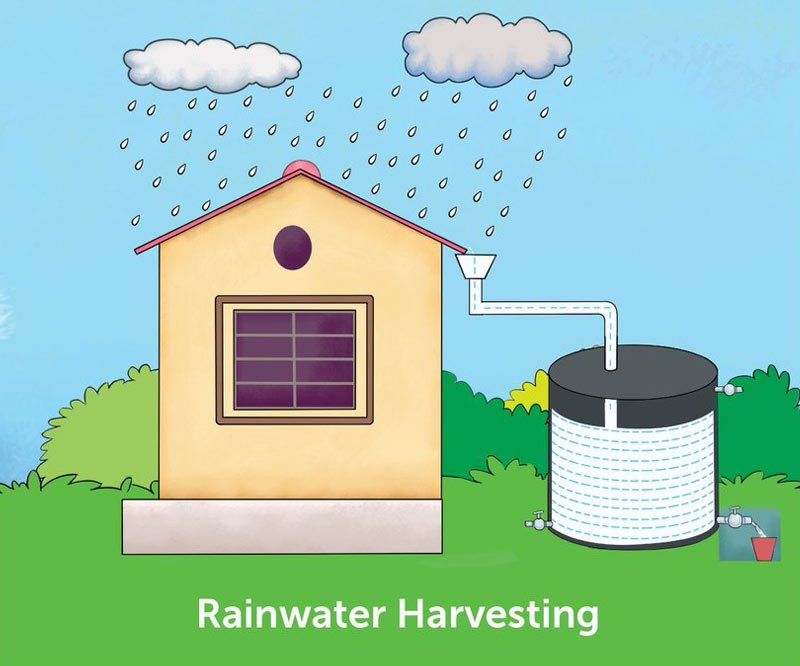 6. Use Coarse and Fine Filtration techniques
Coarse filtration means that you remove large pollutants such as hair, grease, plastics, etc from the water and then reuse it. This is achieved by collecting all the grey water from your house and directing it to a filtration system where the coarse particles will be removed. Once this is done, you can use this water in all outdoor activities like plant watering, car washing and outdoor cleaning.
Then comes the fine filtering, which is aimed at removing microbes from the water. If done right, you can use this water for consumption and cooking. Just ensure that the filter you use does not compromise on quality.